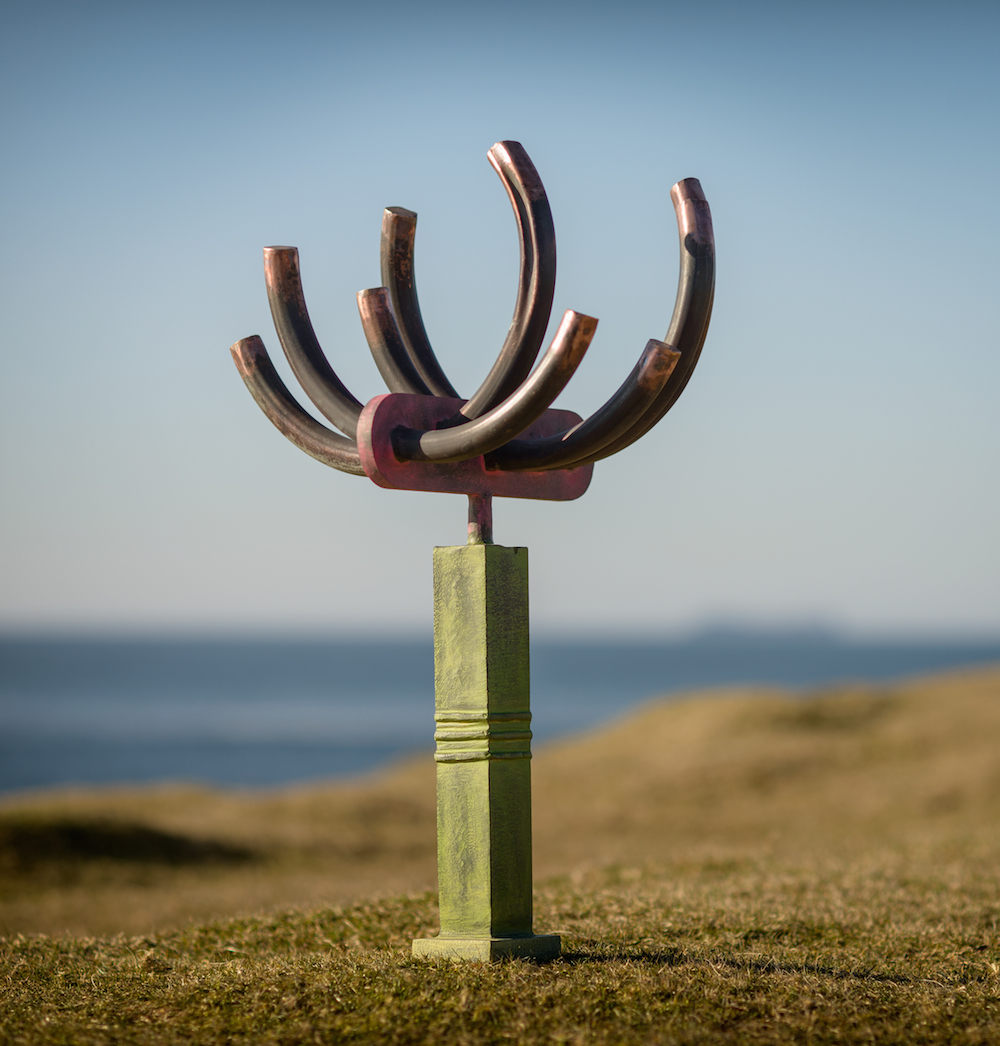 RONAN HALPIN
Of Birds and Beasts
Friday May 26th – Saturday June 17th 2017
Solomon Fine Art is delighted to host an exhibition of new sculpture by Ronan Halpin which opens on Friday 26 May 2017 and runs until the 17 June 2017.
The work for this exhibition ranges in size from small- to medium-scale and in style from representational to purely abstract. Ronan Halpin, a master of materials, uses painted steel, brass, bronze, copper, polished concrete and the recycled parts of old machines. He also uses Corten steel which has been allowed to rust and take on the patina of its surroundings. These works were designed to inhabit the landscape and were shaped by it. Colour is very much to the fore in this body of work.
The title of this exhibition 'Of Birds and Beasts' makes a reference to the title of John Steinbeck's novel 'Of Mice and Men' and also to the fantastical work of Lewis Carroll. The work on show evokes the mystery and mythology of dreams with references to history, archaeology and religion.  As part of this mythology of dreams, there are animals in the form of winged horses, warrior birds and crowned bulls. These animal shapes are both abstract and representational; they merge and blend to create a more mystical reality. The Assyrian bull, 'Shedu' or horse 'Pegasus' are creatures from another world, the tree, 'Lugh' is half carcass half machine. The birds while scything through the air in full, free flight are still firmly rooted to the ground. Eoghan Nolan recently wrote in The Irish Arts Review, 'The work itself combines character and power, balancing the mythological and the vernacular in a series of arresting counterpoints". 
Ronan Halpin lives and works on Achill Island in Co. Mayo. He has worked as a sculptor for almost 30 years and is a graduate of the National College of Art & Design and Yale School of Art in the US where he achieved a Masters in Fine Art in 1984.  His work is in numerous private collections, including those of former US Secretary of State Hillary Clinton, Nobel Laureate Seamus Heaney and former Taoiseach John Bruton.