THE RHYTHM OF OUR WORLD 2021 EXHIBITION BRINGS TOGETHER A COLLECTION OF MARGARET EGAN'S DISTINCTIVE FIGURATIVE WORKS AND ATMOSPHERIC LANDSCAPES …
What was the inspiration for your exhibition "The Rhythm of our World"?
The body of work was made during the coronavirus pandemic and is partly a documentary of my life during that time and how it highlighted so many different aspects of life in general. Hence the title "Rhythm of our World." For me it was a time to appreciate the importance of nature, our wonderful landscape, seascape and what joy, beauty, comfort and hope they bring.
Are the people and landscapes depicted in some of your paintings based on real or imaginary characters and places?
My landscapes are always based on real places. The figurative pieces are based on the emotional reaction to the different pace and quality of life during the pandemic. For me, it was a time of not knowing, contemplation, and learning. I have tried to express that in these figurative pieces and hopefully the viewer will feel that emotional connection.
You have maintained a muted autumnal palette throughout, which seems to add to the mysterious allure of some of the paintings …
Colour for me has always been a way of expressing emotion, either in landscapes or figurative pieces. It can have a powerful impact. For instance, when you are walking deep in the Kerry landscape, or indeed any landscape in Ireland, you are wrapped in colour; it envelopes one's whole being, and one comes away uplifted. So, was the colour deliberate? I think colour, unconsciously or not, is always deliberate.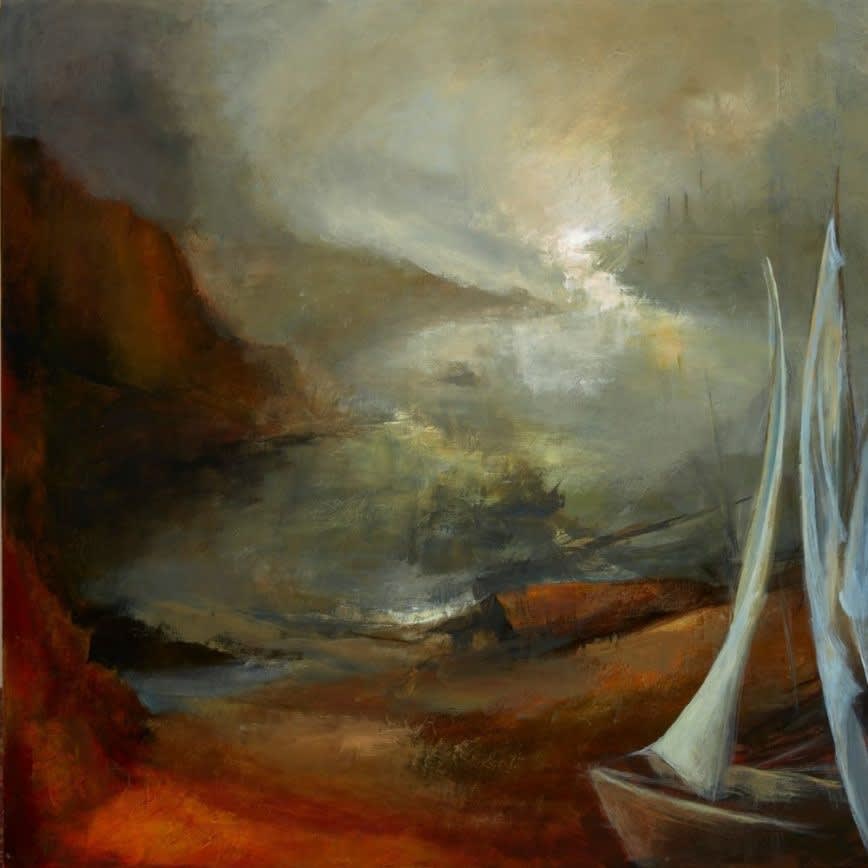 Where and how do you paint?
I always sketch and paint in my studio. I know I have said this many times before, "the detail of my landscapes may not always be accurate, but the feeling is always true." For me, that is the most important thing. It's so lovely to absorb that landscape and then come back to the studio and paint the essence of it.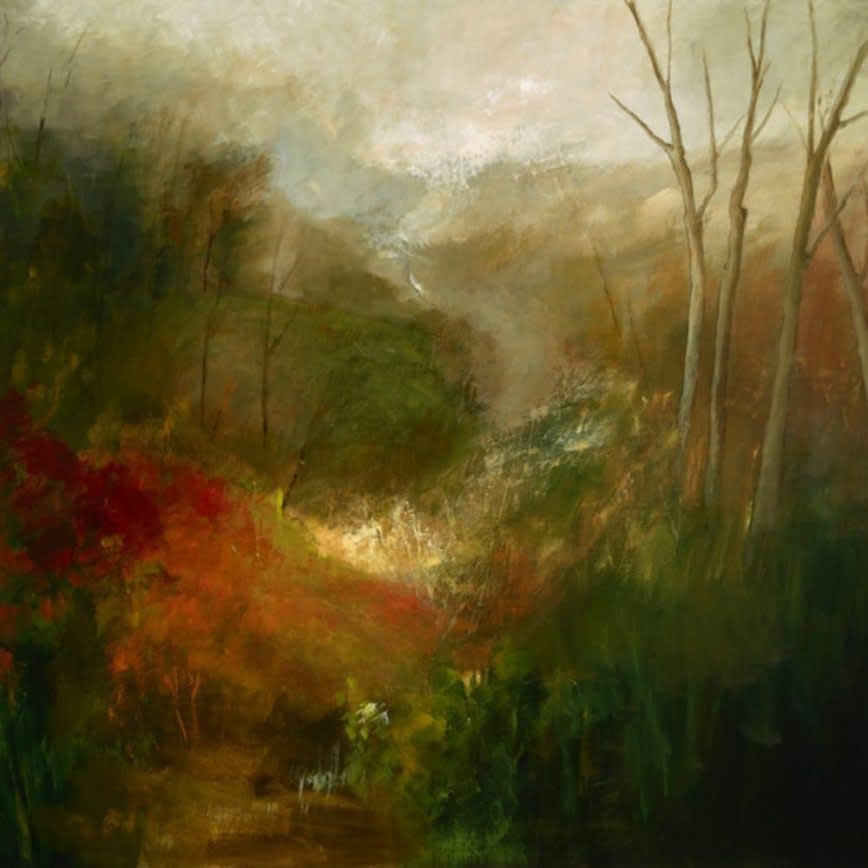 Do you have a favourite painting from this exhibition and if so what?
It is so difficult to pick out a favourite. As the artist, you recall the feelings you wanted to express in each one, and that sort of makes them all special. If I really had to choose I would say "Kerry Landscape" and "A Walk Through Adventure, Chaos, and Hope".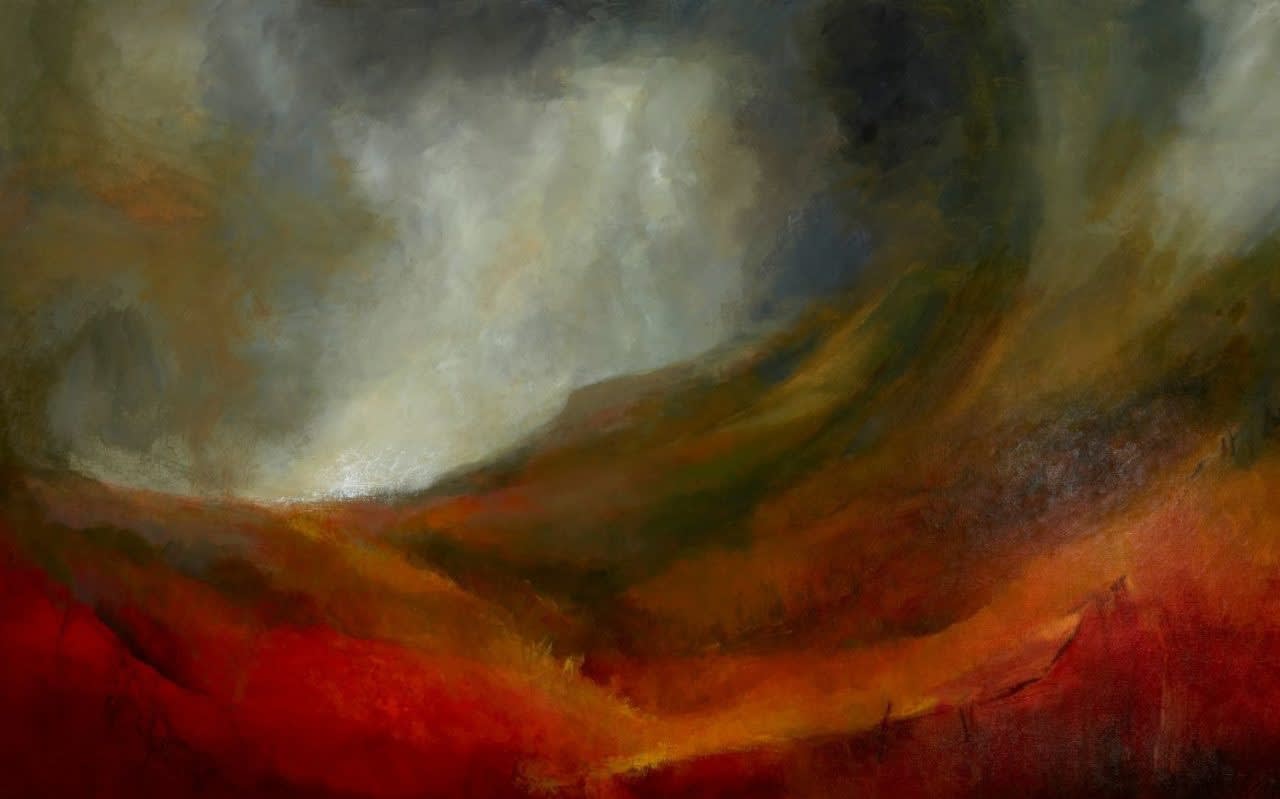 Need to Know: The Rhythm of our World by Margaret Egan is at Solomon Fine Art, Balfe Street, Dublin 2; www.solomonfineart.ie.
October 21, 2021