Irish President Michael D. Higgins unveiled a sculpture by Irish sculptor John Behan at the United Nations Headquarters in New York this week. 'Migrant Boat, Off Sicily' will be placed at the offices of the Permanent Mission of Ireland to the UN in New York.
https://president.ie/en/diary/details/president-unveils-sculpture-by-john-behan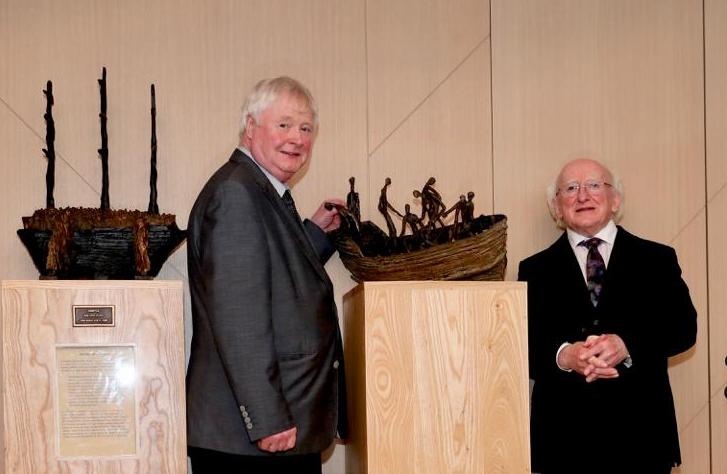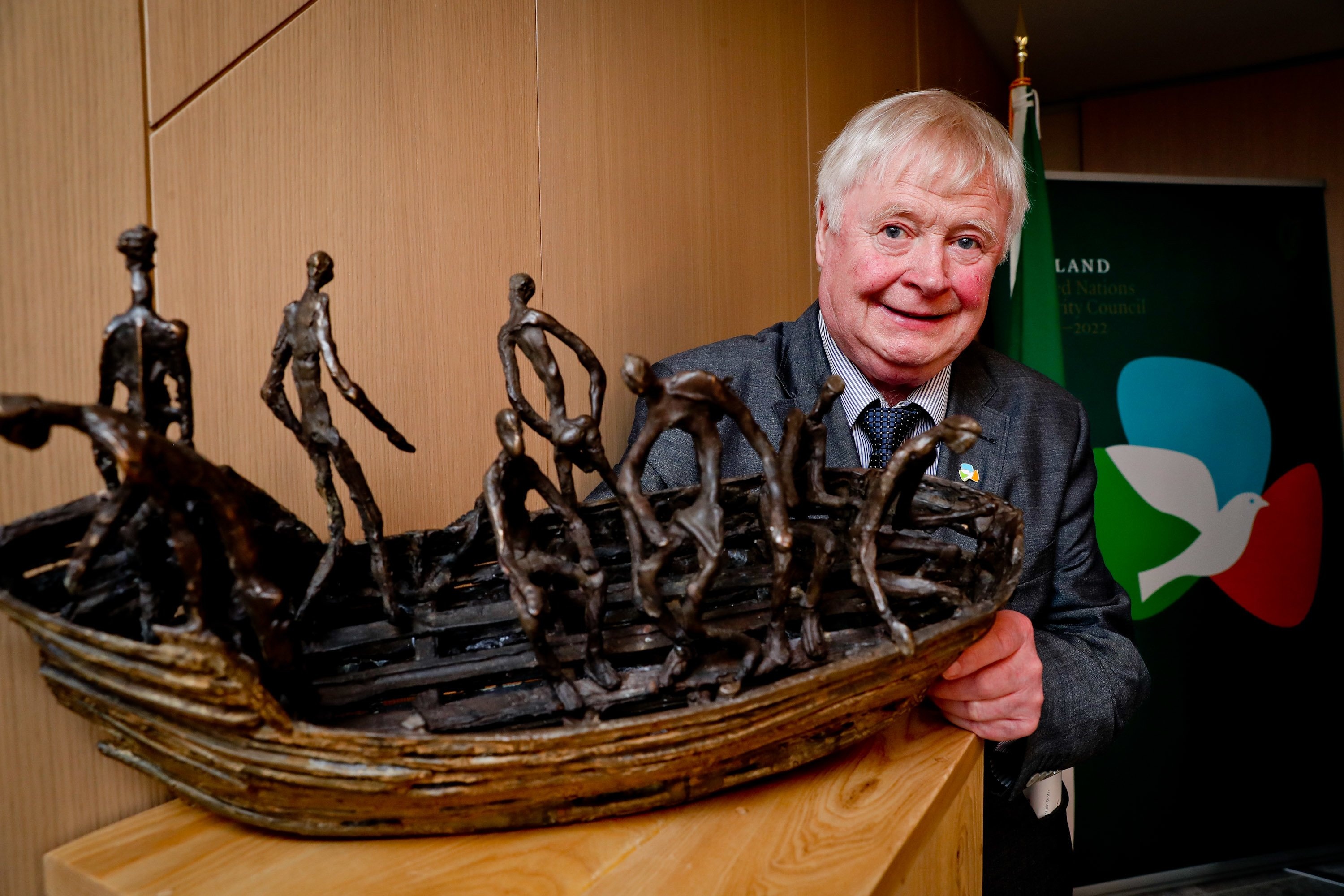 The bronze featured in Behan's 2018 solo show at Solomon Fine Art, The Seven Ages of Man., which referenced themes related to the Great Irish Famine and drew parallels with the current migrant crisis in the Mediterranean.
Another bronze sculpture by John Behan already stands in the gardens of the United Nations headquarters in New York, alongside the East River. The monumental sculpture, entitled Arrival, The New Dawn, was donated to the UN by the Irish Nation in 2000 and commemorates the generations of Irish people who emigrated in search of a new life, and the nations that welcomed them and offered them new opportunities. The 26-by-24-foot work sits alongside works by famous artists such as Henry Moore and Barbara Hepworth.
Behan's previous works includes the National Famine Memorial at Murrisk, Co. Mayo, which also features a ship.
The artist's work has collected by President Clinton and Samuel Beckett, amongst others.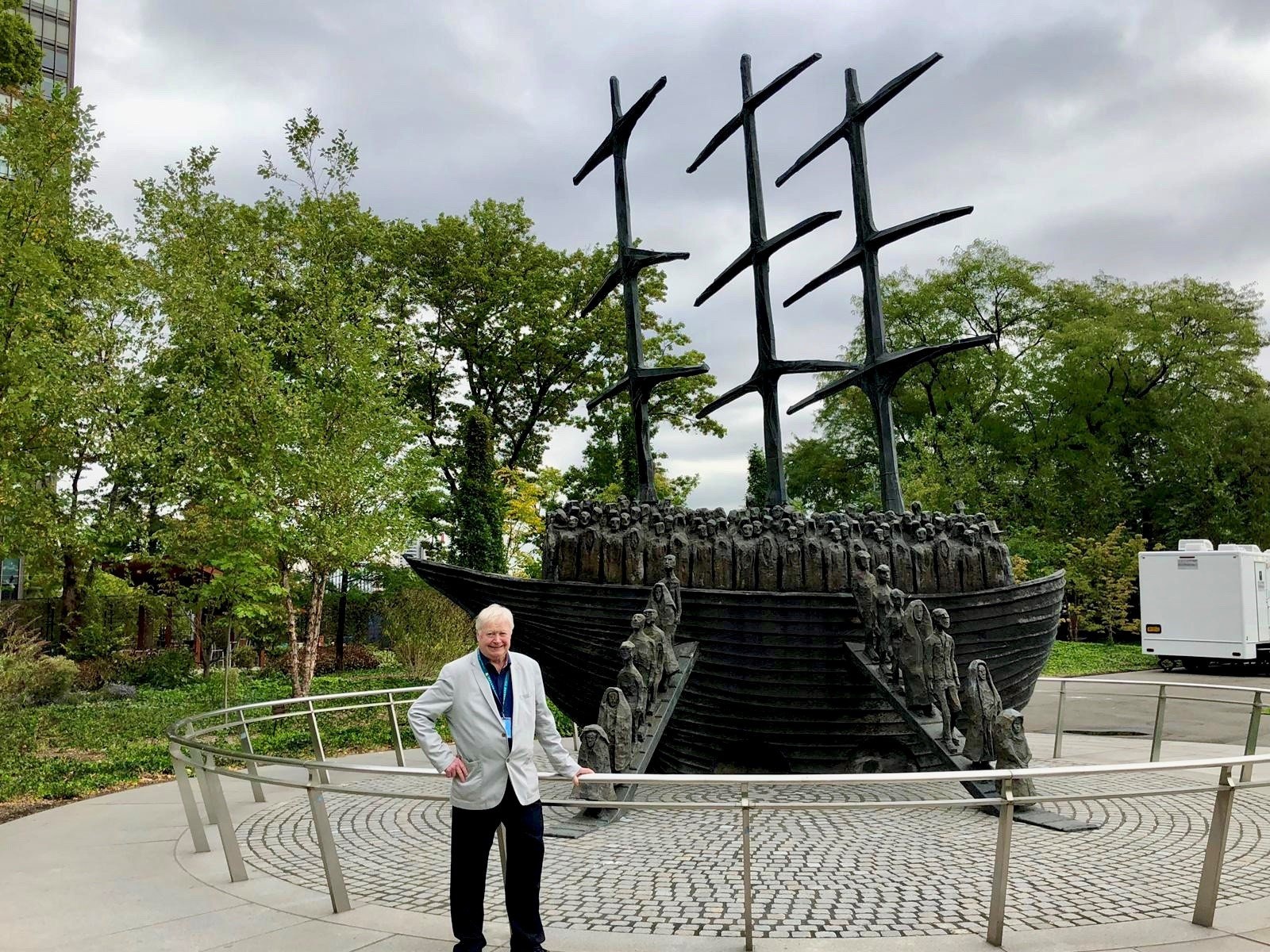 October 1, 2019